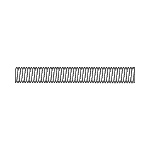 ---
---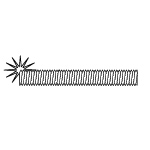 ---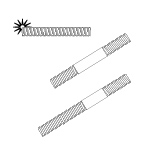 B7 Studs
Available Types
A193-B7 (4140) is the main alloy used for fasteners in the oil and gas
business. The Nut Place offers All Thread, Double End and Tap End
Studs in B7.
All thread studs are measured end to end.
Tap end studs have a class 3 thread on the short end and a class 2
thread on the nut end.
Double end studs can have different threads lengths for each end. We
also offer B7 studs with Dog Point ends as well as studs that are tapered
on either end of the threads.
Threaded studs are used in flanges and other applications where a bolt
and nut may not be allowed or will not fit.
Download the data sheet for B7 Studs
Download the complete set of data sheets for All Threaded Rod and Studs