Our History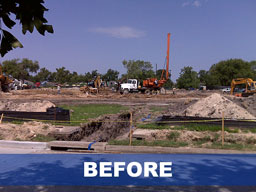 In 1973, The Nut Place began operation in a small 2500 sq. ft. strip warehouse complex near the corner of Gessner and Hempstead Hwy. The operation started as a family business with a husband and wife team and another warehouseman/driver employee.
About ten years later, it moved into a warehouse building with a rock façade located around the corner on Gessner. About twelve years later, new management took ownership. That happened on September 1, 1995. At the time, seven people were employed.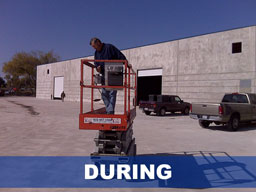 Almost 15 years later, in the spring of 2010, construction was completed on a new office/warehouse building across the street from its old location. All thirty employees moved inventory and office equipment across the street into the new 30,000 sq. ft building. Customers arriving to pick up supplies noticed a larger Will Call area with store shelves stocked with industrial supplies. In the warehouse, more racks were installed. Aisle space was increased to allow more movement of employees when stocking or picking. Shelves could be stocked and items could be picked at the same time because of the greater freedom to move up and down the warehouse aisles. Vacant space in the new warehouse was quickly filled with more inventory to meet customer demand.
The northwest corner of the warehouse was dedicated for the machine shop. On the day of the move, the CNC, thread-cutters, saws, drills, engravers and other industrial machinery were transferred and setup. The machine shop continues to expand.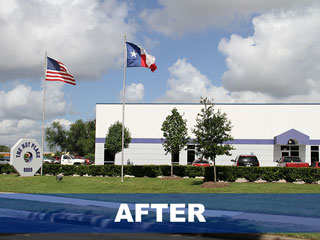 The five-acre tract of land features a hybrid tilt-wall/steel frame building and a six-foot monument sign made of concrete in the shape of a nut. The sign is located in front of the building near the U.S. and Texas flagpoles.
Our historical record would be incomplete if no mention of God's providence and blessing were mentioned. The company is blessed everyday with the providential hand of God upon the people who make our company successful. Does that make our company a Christian company? The shocking answer is no. We are not a Christian company. Jesus did not come to earth to save companies. He sacrificed himself to save people. He loves people. And when you recognize that Jesus Christ loves you, then it will change your life. He will change your life not just by offering you a place in heaven at the end of your life, but by being with you in a personal relationship today and every day. That's why I urge you to believe in Jesus Christ and follow his way.